STORY
Giacomo Sperone Spa was founded in 1911 by Antonio Sperone Sr., who started a craft made production of Vermouth and fortified wines in a small cellar just outside Turin. Those were heroic times when goods were delivered on carts pulled by horses.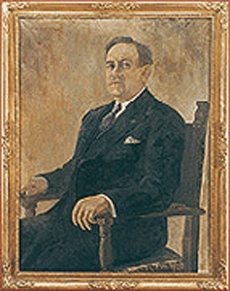 ANTONIO SPERONE (Founder)
As years went by, after a short interruption due to World War I, the expansion continued gradually among all Italy and abroad, thanks to the initiative of the oenologist Giacomo, Antonio's son; in 1960 Giacomo built a new and modern plant in Cusano Milanino, close to Milano: the company increased its growth also adding a vast range of sparkling wines (first of all Asti sparkling wine) to its assortment.
In the Seventies Paolo and Antonio, Giacomo's sons, joined the company.
In 1983 the Sperone family opened another canteen, Tenute Neirano, in the Asti area; surrounded by 25 hectares of vineyards, Tenute Neirano activity is centred on the production and bottling of high quality wines from the Piedmont area.
In the last 10 years the Sperone family experienced the great growth of one of its historical products, Caravella Limoncello, all over the world. Caravella is nowadays the market leader in USA limoncello market.
The Sperone group has developed in all these years a deep knowledge in wine & spirits production, and is one of the most important actors in the market.
Here some interesting information:
the company exports in 35 countries, and export rapresents 70% of total sales
the storage capacity is 65.000 hectolitres
the bottling capacity is more than 80.000 bottles per day